Kelechi Iheanacho's Redemption Season is not going according to plan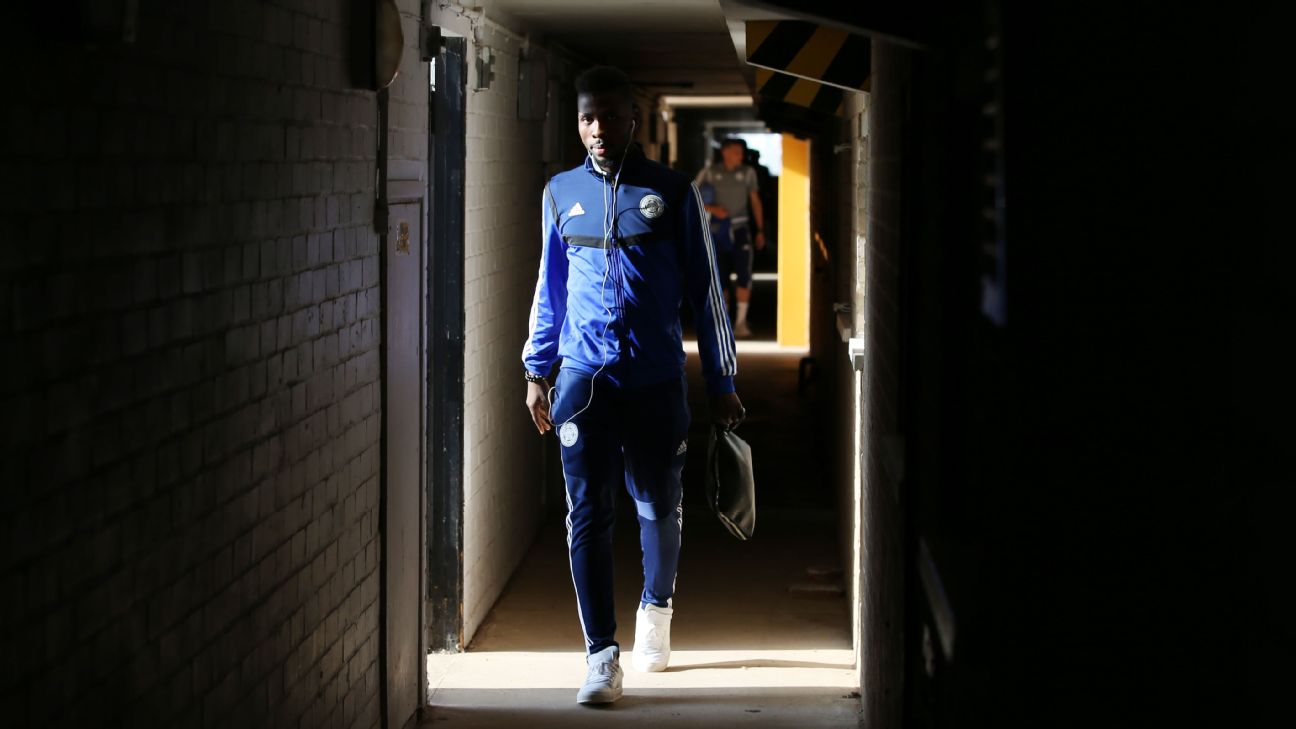 As time wound down in Leicester City's second league game of the new Premier League season, a 1-1 draw with Frank Lampard's regenerating Chelsea, the camera panned to the Foxes bench, catching Kelechi Iheanacho with a forlorn gaze plastered across his visage.
For the second match in a row, the Nigerian sat for 90 minutes as his teammates sweated it out on the pitch, eking out a hard fought draw at a difficult ground. He didn't even crack the nod to help out at the end.
It is looking like deja vu for the Super Eagles striker, whose lack of playing time for the second game on the bounce extended his dearth of Premier League starts to 17 games.
This was not the way it was supposed to go this season. After taking a scathing mouthful from Nigeria coach Gernot Rohr about his attitude and the need to be more professional, Iheanacho was cut from Nigeria's Africa Cup of Nations squad.
His club manager Brendan Rodgers sprang to his defence, insisting that the Nigeria forward had been nothing but professional last season. "From what I've seen in training and when I've spoken to him, he has shown a wonderful appetite and enthusiasm to get better," was Rodgers' response at the time.
"We have a culture where we want to improve players and make them better and he's responded very well to that."
Since being left out of the Nigeria squad, he appeared to have knuckled down to put in the hard yards that would get him back on the pitch.
That hard work showed in pre-season, where he rattled off three goals in two games. On both occasions, he was playing in the line-leading Jamie Vardy role.
Those goals obviously played their part in his recall to the Nigeria squad ahead of a friendly game against Ukraine next month, and were expected to be the catalyst for getting him minutes, even if limited, at the start of the new season.
Instead, he has been zero for two so far. And therein lies the puzzle.
While responding to Rohr's criticism of the forward, Rodgers offered a telling insight into Iheanacho's dilemma: "It's difficult for him because he's up against one of the best strikers in this league in Jamie Vardy.
"So that's always going to be difficult unless the system changes. But he's a great boy to work with and he'll want to play more I'm sure.
"At this minute, it's creating the confidence because he's scoring goals in training and working very hard and adapting to how we want to play.
"And I'm sure when the time comes, if he gets a chance to play consistently, he will take that chance."
System. Play. Confidence. Consistency.
Those are the keywords in the Iheanacho puzzle. Strikers, especially emergent ones, need confidence. That confidence comes from goals. But to get those goals, they need playing time.
True, Iheanacho did not help his case when he fluffed his lines in that crucial game against Manchester City last season. But if that miss added to his confidence getting shot, his performance in pre-season should have, at the very least, opened the door to a few minutes of Premier League action.
His usually leaden touch showed some improvement. His movement off the ball was impeccable, his positioning was excellent and his finishing, well, three goals in two games speak more than eloquently.
Yes, he did miss a few opportunities, but which striker doesn't? What was important was that none of the three chances were easy, and he had a couple of others saved.
Iheanacho did well in pre-season to adapt, just like his manager wanted. He played games, he scored goals, the confidence was returning, as he admitted himself after his second and third goals. "I am delighted, I am happy getting two goals today," he said. "Hopefully I can take that into the season.
"I think it's important for my confidence. It has been a long time coming but I am happy again. I think I can take it fully into the season.
"We have a big squad, so many players who are good footballers. Everyone is competing and fighting for a place."
Rodgers made only two substitutions against Chelsea. Both were offensive changes. They were the same changes he made in the season-opening home draw against Wolves.
On both occasions, the one man that Iheanacho could have replaced, lead striker Jamie Vardy played on, for 180 minutes.
At 32, Vardy's powers may not exactly be on the wane, but he is on the way there. And in a 38-game season, it makes sense to manage his minutes by allowing his understudy some playing time. And of course, to help the youngster get valuable minutes for when he is needed to come in and do a starting job.
"When I saw him (Iheanacho) at Manchester City, he was always a young player that could come in and affect the game," Rodgers said last season.
But it would appear that either he does not trust that youngster-turned-man to have the same effect on games. Or he is saving him for further down the road…?
Iheanacho's wretched form last season meant that Leicester's shopping list should have had STRIKER in caps on it. That they did not acquire one suggests that Rodgers has enough confidence in his Nigerian talent to do a job.
When he does get his chance, it will be up to him to take full, decisive advantage. He may not have Vardy's pace, but he does possess other qualities and he will need the full repertoire to get the goals and push Vardy for that starting spot.
If he does not, he could well be out the door in January… by his own choice, perhaps.